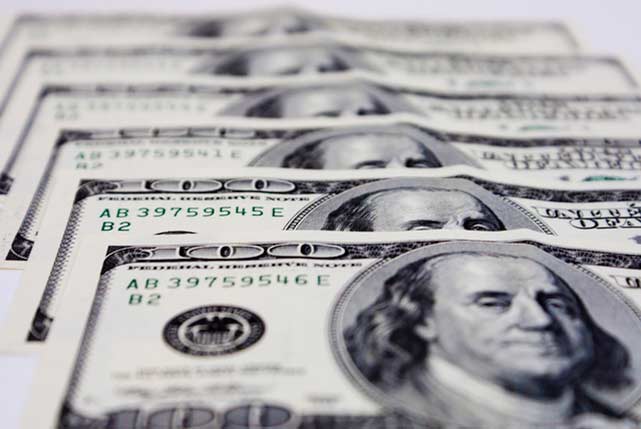 US Dollar Canadian Dollar (USD/CAD) Exchange Rate Jumps but Struggles to Hold Highs
Despite the poor Canadian data at the end of last week, the US Dollar to Canadian Dollar (USD/CAD) exchange rate ultimately fell throughout the week as the Canadian Dollar benefitted from surging oil prices and US Dollar demand was weighed by US-China trade uncertainties and strength in its rivals. The US Dollar has emerged as an appealing currency this week though, as fresh safe haven demand combined with US-China trade hopes supported it.
After opening last week at the level of 1.3287, USD/CAD fluctuated for much of the week. USD/CAD briefly touched on a high of 1.3305 on Thursday, but ultimately tumbled again and closed the week near the level of 1.3263.
Since markets opened this morning, USD/CAD has seen a jump in demand due to global trade developments. At the time of writing, USD/CAD trended near the level of 1.3292.
US Dollar (USD) Exchange Rates Benefit from US-China Trade Hopes and Weakness in Rivals
The US Dollar saw stronger domestic support last week, amid some stronger than expected US data and a less dovish than expected stance from the Federal Reserve.
However, the US Dollar was unable to benefit from that news as investors reacted to more global geopolitical developments, and the stronger appeal of rivals like the Canadian Dollar.
This week though, those developments have bolstered US Dollar demand.
Markets opened this week with optimism about US-China trade negotiations, after a fresh round of talks was reportedly productive.

As the US-China trade war is affecting the US economy, optimistic news regarding trade tensions typically benefits the US Dollar as well.
The US Dollar is also benefitting today from fresh weakness in its rivals, like the Euro (EUR) which is falling on poor German manufacturing data, as well as weakness in the Canadian Dollar.
Canadian Dollar (CAD) Exchange Rates Unappealing amid Falling Oil Prices and Bank of Canada Speculation
The Canadian Dollar saw strong demand last week, as oil prices surged.
As oil is Canada's most lucrative commodity, news that a major Saudi Arabia oil processing plant had been attacked by a drone strike led to fears of oil shortages, sending oil prices surging and boosting CAD demand.
This left the Canadian Dollar stronger for most of the week, even as the latest Canadian data fell short of expectations.
However, Friday's disappointing Canadian retail sales results still weighed on the Canadian Dollar today, due to continued speculation about the Bank of Canada (BoC).
While some analysts were doubtful that the data was enough to pressure the BoC into taking a more dovish stance, it was still seen as a negative for the CAD outlook overall. According to Amo Sahota, Director at Klarity FX San Francisco:
'I didn't think the reading was that compelling for Canada,

It maybe just nudged a little more weakness in the Bank of Canada outlook but not enough to move interest rate probabilities.'
USD/CAD Exchange Rate Forecast: Trade Developments and US Growth Rate Stats in Focus
Much of this week's US and Canadian economic calendars will be fairly quiet, leaving the US Dollar to Canadian Dollar exchange rate to react to global developments in geopolitics until later in the week.
US Dollar investors will be focused on US-China trade tensions and any changes in tone on resumed negotiations.
The Canadian Dollar, on the other hand, will be driven by continued tensions regarding Saudi Arabia and oil prices.
Later in the week, major US data will be published. US Gross Domestic Product (GDP) growth stats for Q2 will come in on Thursday, as well as wholesale inventories.
These will be followed on Friday by US Personal Consumption Expenditure (PCE) inflation rate data. As the Fed's preferred measure of inflation, this data could even influence Federal Reserve speculation if they disappoint.
Credit: www.exchangerates.org.uk – Source link